Arts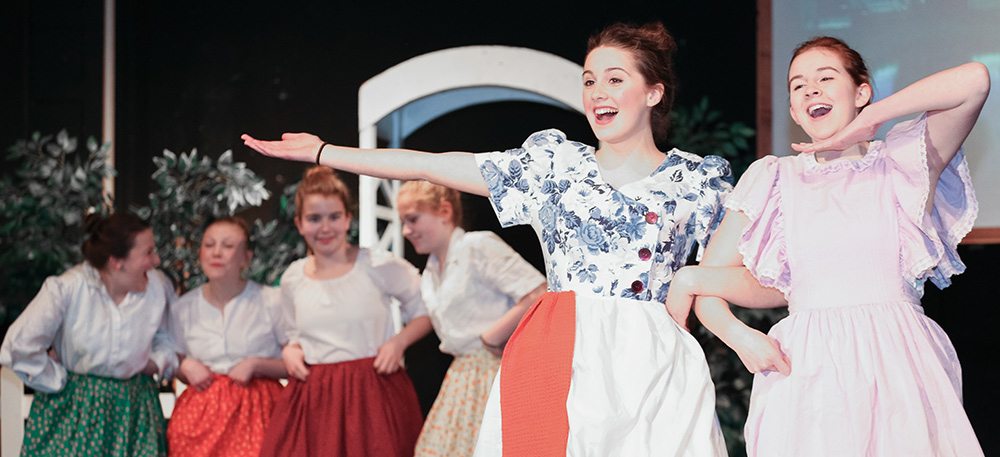 Drama
All of theses productions require significant contributions from students gifted in the visual and or musical arts. In addition to these opportunities, there are classes in art and pottery and an annual art show.
Dessert Theatre
For three nights in November, the drama department puts on a dessert theatre production that is the annual highlight of the CHS fine arts program. Guests are welcome to enjoy a delicious dessert and a wonderful evening of high school drama.
With leadership from CHS staff and parent volunteers, CHS students comprise the entire cast, as well as important stage, makeup, costume, and production roles. CHS students not directly involved in the drama can still volunteer to help with decorating and serving during the evening performances, making dessert theatre the CHS event that requires the most involvement by the student body next to grad.
Dessert Theatre student fee - $20
Christmas production
Over 9,000 people converge on the campus over three days to take in this musical and visual spectacle celebrating the birth of Jesus. This two-hour show is a production of the Worship Arts department at Briercrest College and Seminary. It draws in the talent of students and staff from Briercrest College and Seminary and Caronport High School.
Youth Quake
A comical Youth Quake kick-off skit is performed in October before the student body of CHS and Briercrest College and Seminary, and a separate skit is performed in front of over 2,500 people at our annual youth conference in February.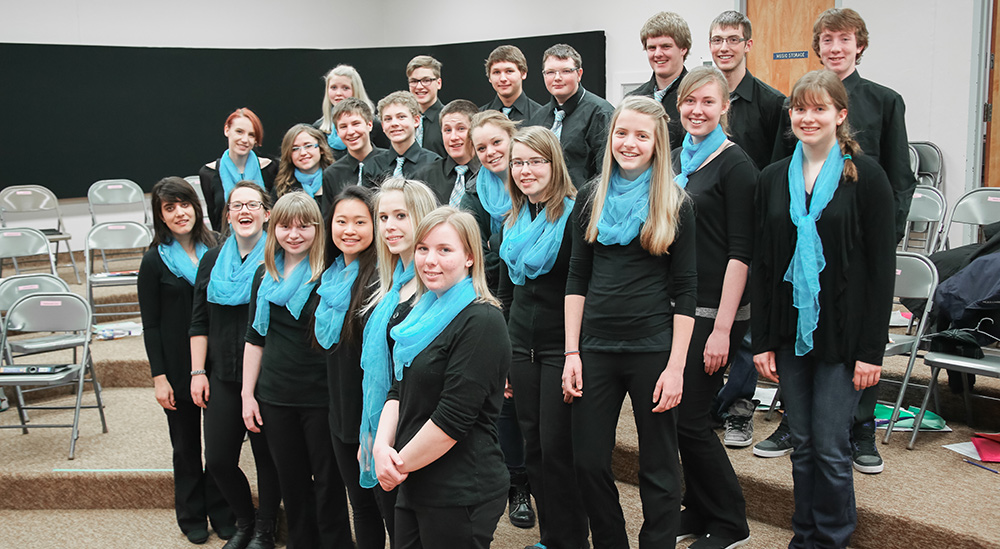 Music
Concert choir
The 45 member concert choir rehearses four times per week and sings locally in churches within Caronport and in the surrounding communities. It also joins the college choirs in performing in the annual Christmas production.
Tour Choir
All members of the concert choir are invited to be part of Tour Choir, which travels each year for a portion of the Easter break. The Tour Choir performs an inspirational concert in a number of communities across the Prairies.
Worship bands
On a regular basis, chapel is dedicated to worship singing, so students have ample opportunity to participate in worship bands. Several groups are organized by the music department while others are student-organized.
Recording studio
Caronport is home to a state-of-the-art digital recording studio that has produced albums for many students in the village of Caronport including Sweetsalt (Juno and Prairie Music Award nominees) and Downhere (winner of a Dove, Juno, Vibe, and Prairie Music awards).
The session room and isolation booth are designed for recording ensembles, bands, and soloists. These rooms are equipped with various reflective and sound-absorbing surfaces so that recording arts students can achieve the ideal sound for their projects.
The control room provides students with the opportunity to receive personal instruction/experience in tracking, mixing, and mastering their own recorded material with Pro Tools™ software.
Private lessons and practice rooms
Private lessons are available in guitar, voice, violin, piano, and several wind instruments. Also, in preparation for a lesson, performance, or for simple enjoyment, you can hone your skills in a practice room.