Briercrest Christian Academy: New Name, Same Mission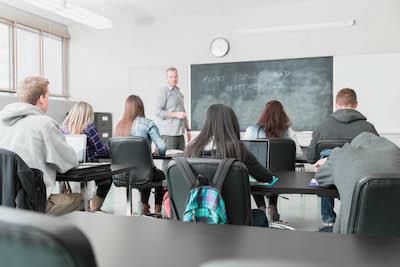 High school education in Caronport, SK has a new name for the same mission. After operating for 72 years under the name Caronport High School, the school will officially change its name to Briercrest Christian Academy this July. 
The new name was announced to the student body, parents, and alumni last Friday, but reflects a change that has been years in the making. An email sent out to parents and alumni read, "This is not an aspirational change, but a change that helps to better define the current experience for future generations." 
The school has set out to see high school students developed holistically with the vision "heart, soul, and mind." For Vice Principal and Athletic Director Derek Zacharias, the new name will better reflect the school's mission. 
"As a residence-based school, we care for students holistically," said Zacharias. "We get to live into the fact that we have multiple layers of guidance, leadership, and discipleship here in the school. The 'academy' model gives credence to how well we care for kids." 
The name also more accurately reflects the high school's relationship to Briercrest College and Seminary. Zacharias sees a clearer alignment with the work and mission of all three schools. "It allows people to know that we are a part of the three-school system, that we align ourselves with the college and seminary, and that we all have the same fundamental basis from which we provide a high level of education." 
Following the rich legacy of Caronport High School, Briercrest Christian Academy will continue to pursue the original vision set forth for the school in 1946. Looking forward to the clarity that the new name offers, the school released a statement affirming this mission: "Our prayer is that we would be positioned to help a higher quantity of students achieve their academic, athletic, and artistic dreams while unapologetically pushing them to walk with Jesus, understand their call, and make significant impact for the Kingdom of God."